O-Lynx for Enduro features ( for Downhill or XC/Lap events please see the Manual for further information )
Up to 12 stages with multiple courses. Run different level competitions at the same time e.g. 6 Stage Pro and 3 Stage Beginners
Multiday support. Stages may occur across multiple days.
Stages can be run in any order.
The same stage can be re-used multiple times. e.g Stage 2 and stage 5 use the same track.

Event can be set to use either the fastest or first recorded time for the stage if the same stage is re-ridden.
Very easy to define the course and stage checkpoints.
Partial downloading supported. The timing chips can be downloaded during the
event for updating the stage times so far.
Sub-second timing support ( direct punching download or wireless download ).
Provides customizable splits/stage times docket at download.
See the blog post for tips on using O-Lynx and Sportident.
Setup the event easily using colour coding for the event stages.
Give the riders an docket showing both a stage summary and the full timing details when they download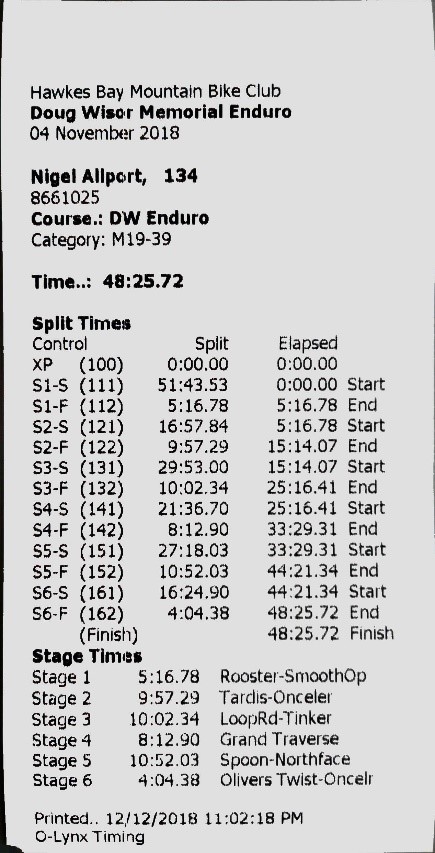 Easily produce professional looking results for the riders and keep your sponsors happy at the same time.